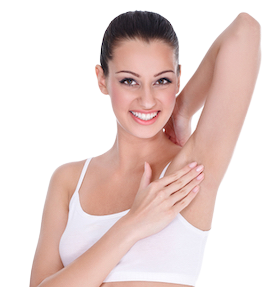 Laser Hair Removal Prices You Can Afford.
Underarm Laser Hair Removal
Starting At $58 A Month.
Affordable Laser Hair Removal Cost
At Bellissima Laser Hair Removal our mission is to deliver flawless laser hair removal results at a price you can afford. Unlike many of our competitors, our laser hair removal services are for complete removal of unwanted hair. Our laser hair removal packages include as many treatments as are required to remove your unwanted hair.
No matter your budget, our in-house financing program offers laser hair removal prices you can afford. Our in-house financing program includes low monthly payments with flexible payment plans. There are no application fees or credit checks. We believe laser hair removal prices should fit everyones budget.
All Bellissima's laser hair removal packages come with our Lifetime Laser Hair Removal Guarantee. Once you have purchased one of our packages, there are no additional laser hair removal costs. If your unwanted hair ever comes back, we remove it for no additional expense.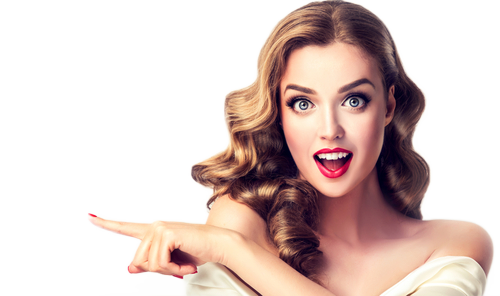 Bellissima Laser Hair Removal Prices
Small Area
Complete Removal - Unlimited Treatments
CHOOSE ONE:

Underarms, Jawline, Bikini, Lip, Chin, Sideburns, Hands, Feet, Ear, Stomach Line, Inner Cleavage, Areola, Nose, Cheeks
Medium Area
Complete Removal - Unlimited Treatments
CHOOSE ONE: 

Brazilian, Shoulders, Forehead, Buttocks, Lower Arms, Upper Arms, Full Face, Back of Neck, Front of Neck, Inner Thigh
Large Area
Complete Removal - Unlimited Treatments
CHOOSE ONE:

Brazilian Plus, Full Neck, Upper Back, Lower Back, Lower Legs, Upper Legs, Abdomen, Chest, Full Arms
Frequently Asked Questions
How much are laser hair removal prices in San Antonio?
Laser hair removal prices vary depending on the area of the body you wish to treat. The larger the area, the more expensive. Bellissima laser hair removal prices are for an unlimited number of treatments. You pay one low laser hair removal price for complete removal of your unwanted hair.
How much are laser hair removal prices on average?
According to the American Society of Plastic Surgeons, the average price for laser hair removal in 2020 was $389 per treatment session.
The cost varies widely, depending on factors that include:
Size of the area of unwanted hair being removed. t
Number of treatments required
Who performs the procedure
Where you live
Bellissima Laser Hair Removal offer one low price for complete removal. Call 210-640-7199 Today for a free consultation.
Does laser hair removal cost more than electrolysis?
No! Laser Hair Removal is much faster than electrolysis. Hair removal done with electrolysis requires more time because it treats only one hair at a time. Laser Hair Removal on the other hand treats multiple hairs with every pulse of the laser. For example, underarm laser hair removal can be done in about twenty minutes where electrolysis would take over an hour.
What makes Bellissima San Antonio Laser Hair Removal prices more affordable than the competition?
Our sole focus at Bellissima Laser Hair Removal is laser hair removal. We can charge less than a Med Spa or Doctor, because it costs us less money to operate.  We also offer in-house financing with low monthly payments and convenient terms. Affordable Laser Hair Removal Services are our mission. Call today to find out about our payment plans.
Speak with a San Antonio Laser Hair Removal expert.
Get a personalized plan that fits your budget, body and skin goals.